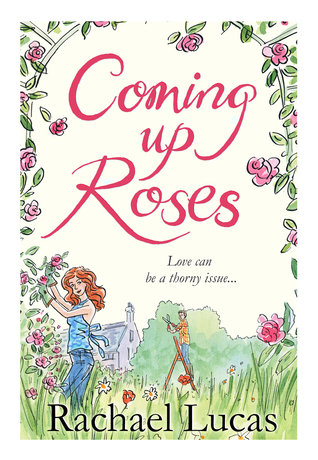 Blurb: Would-be gardener Daisy can't believe her luck when her parents announce they're off on a midlife crisis gap year, leaving her in charge of their gorgeous garden. After a turbulent few months, a spot of quiet in the countryside is just what she needs.
A shoulder to cry on wouldn't go amiss either – so when Daisy comes across Elaine and Jo, she breathes a sigh of relief. But her new friends are dealing with dramas of their own…
As Daisy wrestles the garden into something resembling order, her feelings for handsome Irishman George begin to take root. Daisy's heart's desire − her parent's garden − is under threat, and Daisy's forced to confront nosey neighbours and fight greedy developers. Village life is turning out to be far from peaceful.
My Rating: 5/5
Review:  As I was already a fan of Rachael Lucas having read Sealed with a Kiss and Sealed with a Christmas Kiss I was excited to read this and I am thrilled to say I was not disappointed. As always the characters and locations were brilliantly described. The descriptions of the gardens in the book also had a lot of detail in them which was essential to the story and an added bonus for me as I love gardening. I could completely understand Daisy's need for a break and a change of scene to get her thoughts together and decide what she was going to do next after something happened which completely changed the path she thought she was heading down. I loved all of the characters and it was really nice to see a wide age range, from teenagers to people in their 80s, all had their own well-developed personalities and it wouldn't be a stretch of the imagination to believe that the village and the people in it are real and not fiction.
I loved this story (in case that wasn't already obvious!). I have a soft spot for tales of people deciding to do something different, take a chance on a fresh start, because what they thought their lives would be has turned out to be wrong for whatever reason. These stories tend to have women as their main characters and they are always (in the one's I've read) strong women who have been knocked down by something and are slowly getting back up again, usually ending up in position better than the one they left. I've done this myself so I know it's far from easy and while this story is not heavy it does convey some of the difficulties in starting over somewhere new which adds to the realism.
I would highly recommend both this and the authors previous works and am thrilled and excited that there is the added delight of her next book, Wildflower Bay, to look forward to in May. I can't wait!!